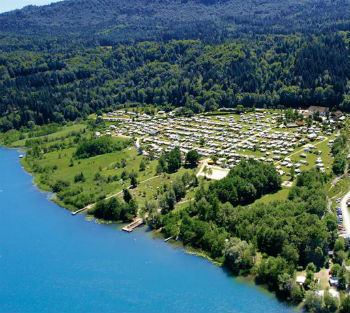 The family-friendly campsite is located in beautiful nature, directly at the Lake. Surrounded by a conifer forest, the area snuggles smoothly into the landscape.
Campsite info: Grocery store, restaurant, bar, internet café Bathing facilities: numerous bathing jetties, flat entrance to Lake Keutschach.
Sport and entertainment: beach volleyball, fistball, table tennis, children's animation, petting zoo, all-day child animation (July + August), chess court, bike rental, golf (10 km), hiking possibilities, tennis (6 km), horse riding (500m).
Surrounding area: Keutschach, Velden, Klagenfurt (10 min.), 4-Seental (4 Lake valley), observation tower "Pyramidenkogel", Minimundus Klagenfurt, castles and chateaus, reptiles zoo, Zauberwald (magic forest).
TIP: GTI-Meeting from 13. 05. – 16. 05. 2015