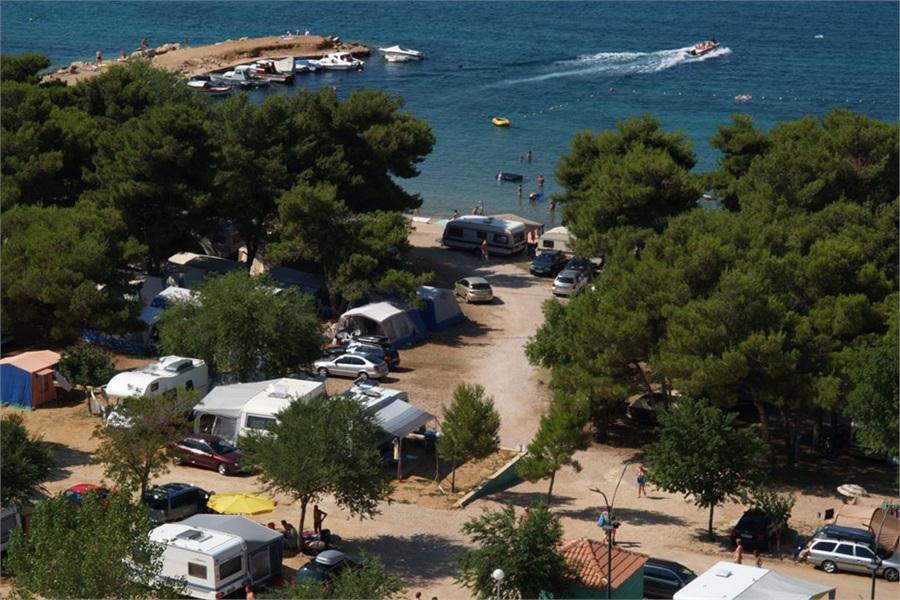 Camp Imperial is located in town Vodice on the beautiful pebble beach (10 minutes lungo mare walk to city centre). This camp is covered by pines, elms and olives and is just next to the wide range of summer offer at Imperial beach and Town Vodice. Camps' own facilities among others are: swimming pools (indoor and out door), bowling, tennis and children playgrounds.
Location of the camp is suitable for town lovers and for adventure lovers as it is situated in town, among few old and fashionable heritage cities and small places, as well as among few National Parks and Parks of Nature that Šibenik region as the richest one in Croatia has. Contact us or visit Camps' reception to serve you with information and to help you plan your Holiday.
Camp Imperial has 150 Camp pitches (max 450 people) and welcomes all of you from half of March to half of November.