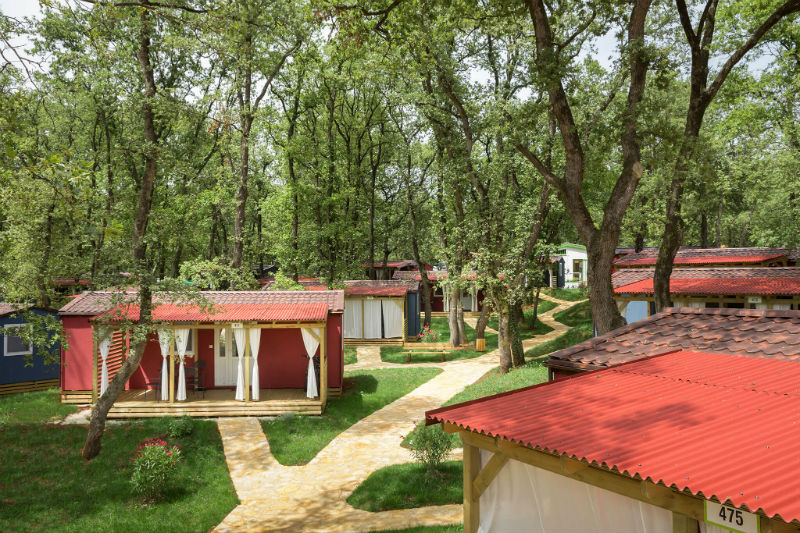 Raising Park Mareda camp to the high 4-star category is not the only news in 2014. Additional offer of the camp itself includes also the new Relax Village, which, by its position and facilities, provides an oasis of peace and relaxation in nature, while retaining the comfort of luxurious hotels.
It consists of 39 mobile homes, appointed in a modern way and situated on green pitches of surface area measuring 200 m2, in an attractive location in an oak-tree forest, in a quieter part of the camp, with hammocks for complete relaxationon hot summer days.
The Village is enriched by two 100 m2 swimming pools, an attractive sunbathing area with a gourmet point and a children's playground equipped in a modern way, which will delight even the youngest of visitors.
The whole concept of Relax Village is concieved in the way that it facilitates to its guests an idyllic and relaxing holiday only 150 m away from the sea.
Pets are not allowed in HH Relax Premium Village.