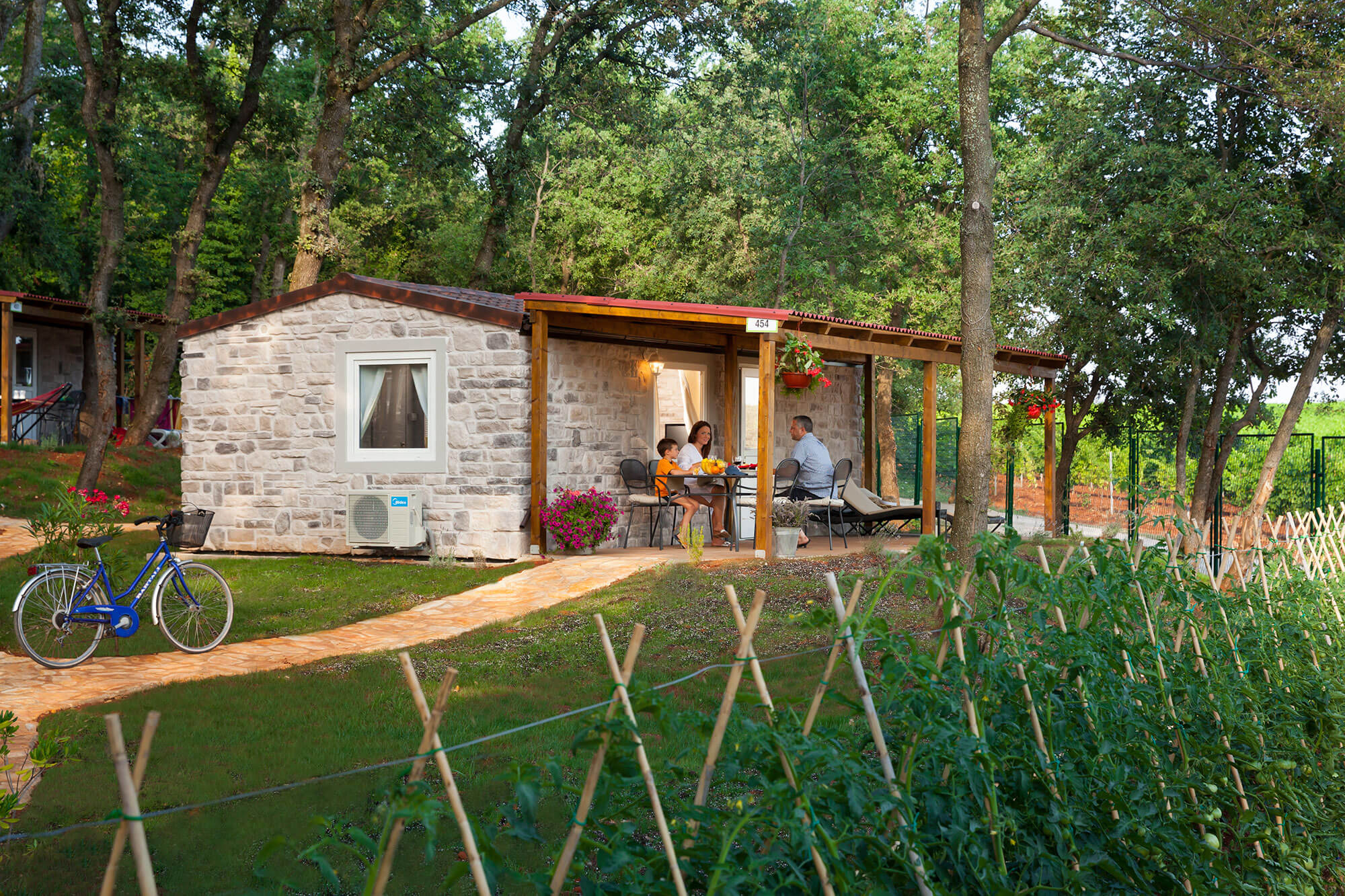 At the Park Mareda camp, a few years ago we were the first to establish the Holiday homes concept which we named Mareda Premium Village which was excellently received by our guests, and, from the season of 2013, we also introduced a new offer. Istrian Village is the first complex of 35 mobile homes which, by their appearence, resemble the traditional stone houses, characteristic of the Adriatic area.
The first highly stylised settlement, 35 Holiday homes in Europe, in the season of 2013, comes as a harmonious urban unity that provides a high degree of guest comfort and privacy. The settlement appears as a separate unity, set apart from the rest of the camp and, for larger groups, such as families who like spending their holiday in the company of their friends, provides the possibility for interaction and socialising within the settlement.
Among others, all the homes boast large terraces of surface area measuring 8x3 m, with loungers and tables for 6 persons. The return to nature is also complemented by our own vegetable patch, where guests can pick vegetables, grown using natural methods of cultivation. At the small square within the settlement, there is also a small snack bar, where you can order freshly baked croissants, coffee, tea, fruit juices and, while enjoying a light meal, read your favourite newspaper.
Pets are not allowed in HH Istrian Premium Village.