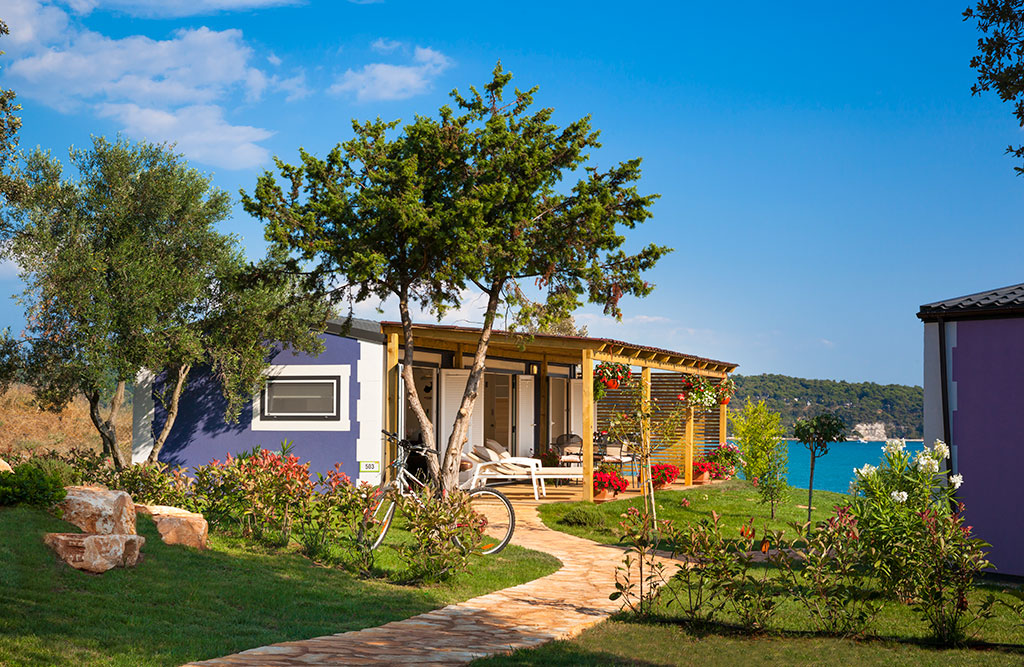 The Bella Vista Homes settlement at Camping Sirena is located right near the sea and, from there, an incredible view spreads, which is also confirmed by the setllement's name.
Bella Vista Homes offers accommodation in seven modern mobile homes, each of surface area measuring 40 m2.
If you are spending your summer holiday in one of the Bella Vista homes, you will enjoy the two 24 m2 swimming pools, but also the beautifully arranged green surfaces and a genuine small botanical garden.
Expect pleasant accommodation in two large bedrooms, two bathrooms, of which one is en suite and in a large sitting room for six persons, with fully equipped kitchen, with dishwasher.
Should you simultaneously wish to enjoy the sea air, a sliding glass wall runs the whole length of the sitting room, which can be fully opened, thus turning the mobile home into a large sitting room in the open air!
Pets are not allowed in Bella Vista homes.