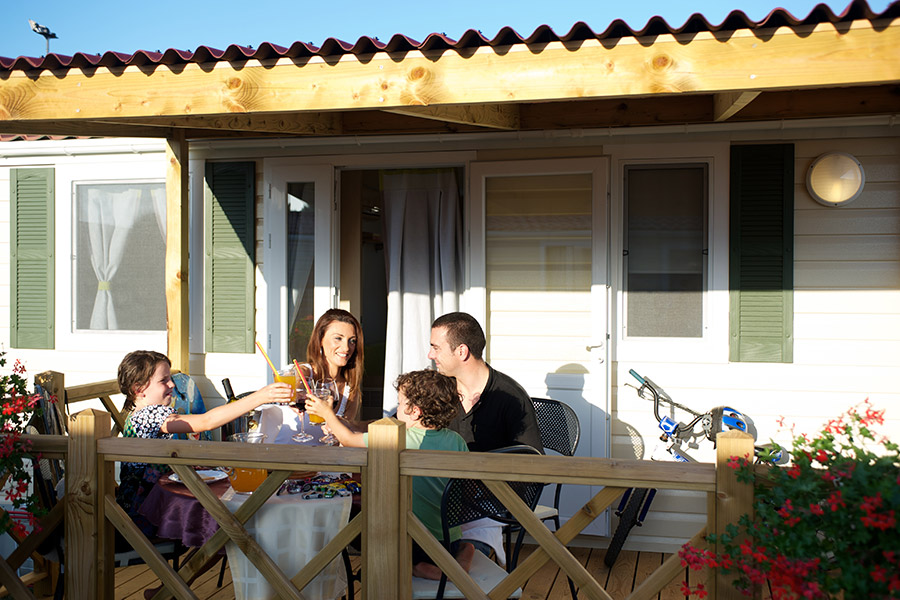 Sirena Classic settlement awaits you with 27 mobile homes of surface area measuring 24 m2, for accommodation of up to five persons. Sirena Classic homes are intended for all those who cannot go on holiday without their pets, as dogs are more than welcome here.
Each mobile home at Sirena Classic has its own parking space and a special treat is provided by dining on the covered terraces, accompanied by the sound of the waves, the fragrance of aromatic herbs and chirping of the crickets.
It is this very experience that, at every moment, you can immediately share with your Facebook, Twitter or any other social network friends, as the whole settlement is equipped with free wireless Internet.