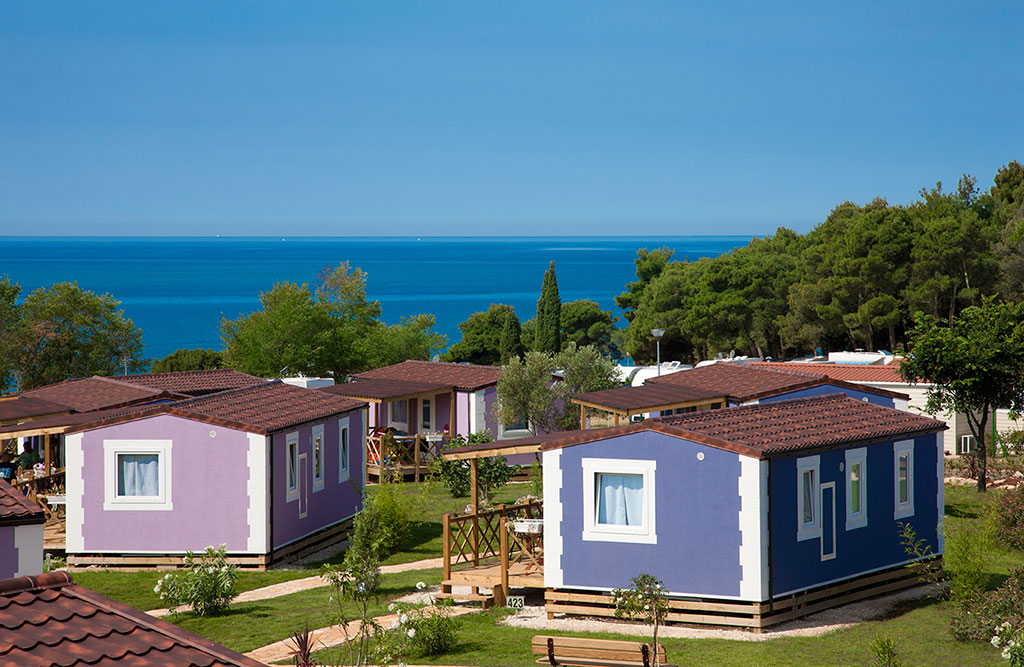 At the Sirena Premium settlement, you can stay in one of 31 extremely comfortable mobile homes of surface area measuring 32 m2. The mobile homes each have two bathrooms and bedrooms and can accommodate up to six persons.
Should you decide to stay in these spacious Sirena Premium Village homes, the enjoyment of sipping your favourite drink awaits you on their covered terraces with a view of the two nearby swimming pools.
For your convenience during your stay, each home also has its own parking space.
You can also expect similar comfort in the Sirena Prestige Village settlement, which distinguishes itself by its six mobile homes having, at their disposal, their own two swimming pools.
Pets are not allowed in HH Premium Village/Prestige.