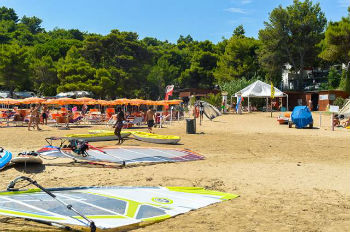 The terraced campsite with pines and eucalyptus trees is located 2 km north of Vieste directly next to the sea on the rocky Punta Lunga peninsula. It is an ideal holiday location for surfers and mountainbike...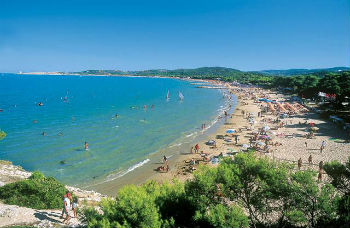 22 hectares of ground with tall trees. The campsite Spiaggia Lunga is situated in the Bay of Santa Maria di Merino and has direct access to the sea at Vieste.
Campsite info: supermarket, butcher, fruit and...